The Aluminum Cat
The Aluminum Cat is a 45-minute adventure played from your browser using only your mouse.
A real live actor plays every character you will encounter. Each show has only 3-6 audience members at a time. You can only communicate with each other using your mouse, no voice or text.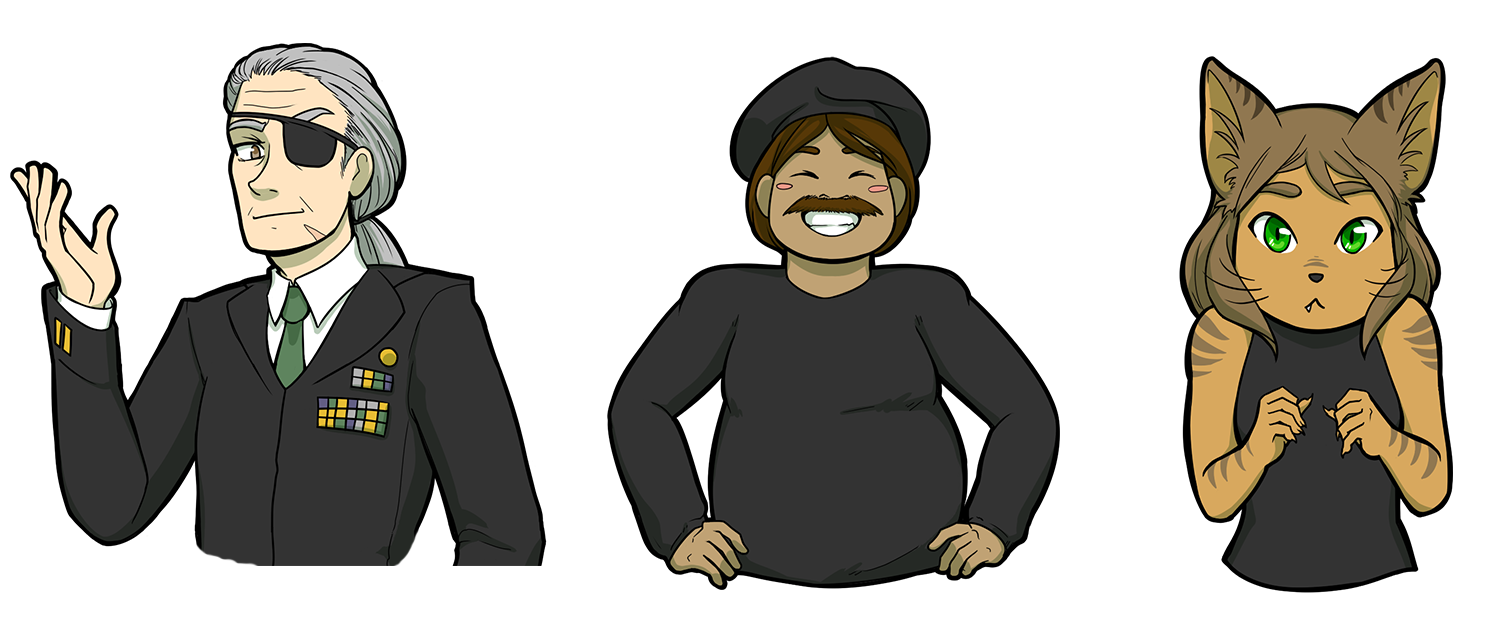 Plot line
You and your fellow 3-6 audience members are new recruits for the Interplanetary Forces, ready to start a difficult and inglorious career as bottom-tier grunts on the most famous ship in the galaxy. Prior to coming aboard the Aluminum Cat, you admired the intrepid Captain Slab Beefsteak from afar, and dreamed of one day joining them on their adventures. Now, that opportunity has opened up before you, but soon you will be confronted by the possibility that Beefsteak is not all that they seem. Shortly after your ship orientation, you'll encounter elements of a ship-board resistance, and can offer to aid them in a variety of ways (or not?).
Awardee @ Indiecade Europe 2019!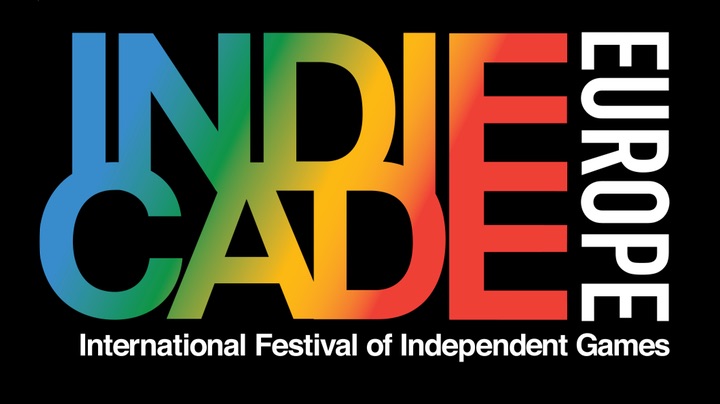 Winner of "Innovation in Experience Design"
IndieCade is an international juried festival of independent games, known as "the video game industry's Sundance."
Review from No Proscenium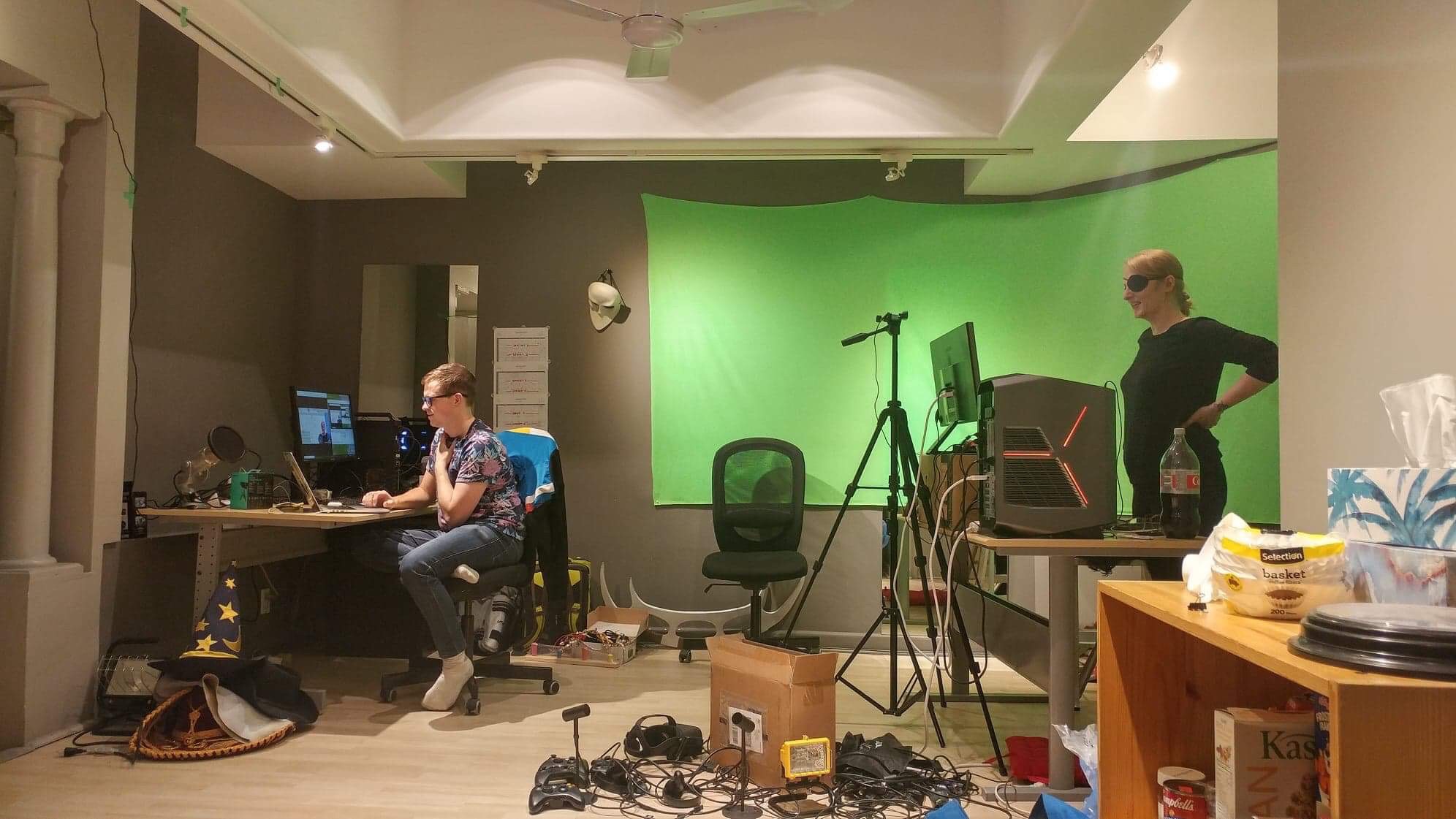 "This entertaining and innovative method for storytelling with a whole group of strangers, done completely remotely, offers a huge amount of promise for the future of at-home experiences. It is entirely possible for this structure to have applications for participants who do not share the same language, locations, or abilities, expanding the possible audience for immersive and interactive experiences."
Watch the documentary of player choices!
A mash-up of the ridiculous diversity of stories this game produced.
Click here to see the YouTube video in a new tab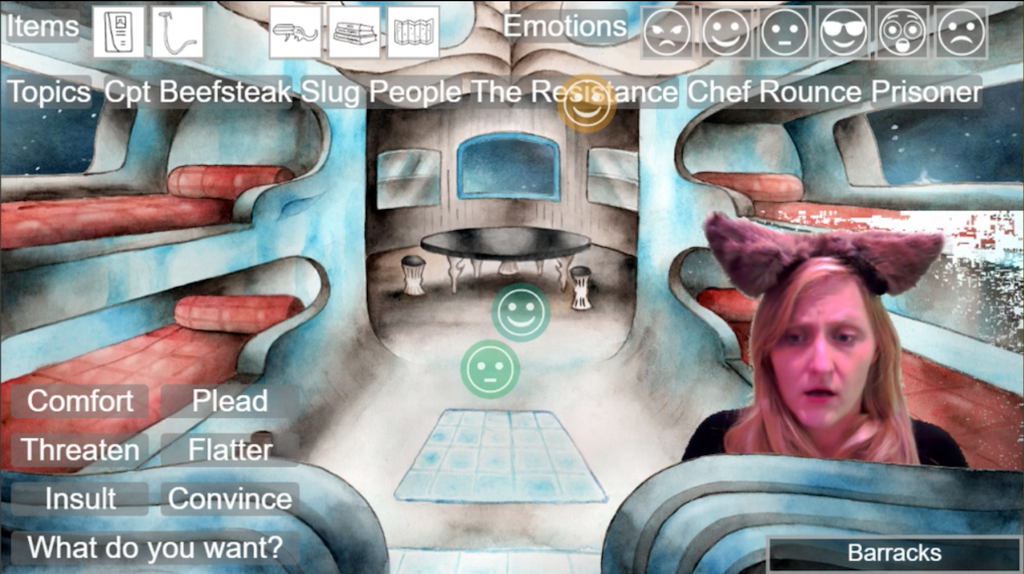 About Escape Character
Escape Character's mission is to use recent developments in embodiment software and hardware to enable engaging content powered by live performers, experienced at a distance.
About Dustin Freeman
ESC is run by Dustin Freeman, builder of tech for computer vision, immersive theatre, mixed reality, and neural interfaces.
His PhD was on gestural interfaces for improv theatre performers (University of Toronto, 2015). He helped build one of the first realtime 3D scanning systems for the Kinect at Microsoft Research. He's worked as the in-house SDK and game developer for various XR platforms: Occipital, Moatboat, Fantasmo, Limbix. And as the CTO of Raktor, he built one of the first live Mixed Reality streaming shows with audience participation. He now works as a neural interface research scientist at CTRL Labs.
Follow him on Twitter: @dustinfreeman
Read more about Escape Character's Story in these blog posts: